Matt and I are on the road again, if only for two weeks. For ultimate, of course. We're both headed out to Dubai for WCBU 2015 to play with Currier Island (not a real place). Matt is on the open masters team, and I'll be playing on the women's masters team. We're super excited to see many of the friends we made while we were traveling through Southeast Asia and playing in the various tournaments in that region. Matt and I are both excited to travel together again, and we'll try to update the @lisamattrtw twitter feed and @toteymoo instagram for the next two weeks or so.
I know, I know. Based on the number of links I've already thrown out there, you're thinking that this is like one of those annoying recap episodes of Friends where you don't learn anything new about the plot or the characters and are subjected to highlights that you've already memorized verbatim and re-enact at parties.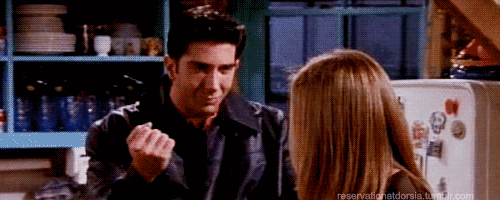 But you'd be wrong! Turns out, both of us are still kind of living the backpacking life.
Since it's been nine months since our last post (whoops), I should probably give an update on where we are in our lives now. I came home to play for Molly Brown at the end of May, and after a few months of only doing that, I got bored and picked up a job in Boulder in September. No one is more surprised than I am that I finally found a job I love in the IT industry — a feat I once considered impossible. As I wrote about prior to the trip, one of my greatest reservations about taking a year off to travel was that it might damage my job prospects. Instead, it actually helped me get this job — during the interview process, one of my bosses said that he liked that I was just coming off of a trip like mine because "it shows you thrive in chaos." That should have been a red flag, but that's a different story altogether.
Additionally, I'm enrolled at CU to pursue a Master's degree in Engineering Management and also to play for their women's ultimate team, Kali. What? YOLO. I didn't play as an undergrad, one of my greatest regrets in life, and so I am taking the second chance that has been afforded to me. I currently split my time between Golden with my brother and his family and Boulder where I work and attend school during the week. I also have various couches around Boulder and Denver where I crash periodically. My possessions and my life are flung about haphazardly. Apparently, I have a fear of commitment or settling down anywhere despite having a stable job and life.
After I came home, Matt went onward to Europe where he backpacked, played ultimate, and worked for a while (?!) before returning home just under a year from when we left (to play in Fright Flight, of course). Here's our reunion:
But Matt hasn't really stopped traveling — he has already returned to the Philippines for the Boracay Open 2015, is going to Dubai, and will be heading to Mexico, Peru, the British Virgin Islands, Portugal and Switzerland, all before July. Clearly, his passport is still getting plenty of use.
I'd meant to write up some more thoughts on how the trip has changed me and how I'm different than before, but I wasn't able to corral enough coherence to make a worthwhile post. Since this is the first time I'm traveling internationally since returning, I'll try to think about what travel has meant to me. Hopefully, I'll post something about the tournament once I return.